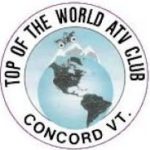 464 Beach Drive
North Concord, VT
(802) 695-2280
 WANT TO SPIN OUT AND DO DONUTS ON LAND OWNED BY OTHERS??   
Larry Brown has requested a section of Car Brook be closed due to ATV's doing donuts at the pit, intersection by the tin shack & misc. areas.
Please be advised at intersection CA-108 going North to power line where it turns to go to the Horn of the Moon is closed until further notice.
New signs have been posted at both ends and intersection to back side of pit.
---

The Vermont Trails and Greenways Council, members of the Vermont Trails Alliance, the Vermont Department of Forests, Parks, and Recreation, and the Vermont Agency of Transportation have evaluated the current status of our recreational trail systems in light of the COVID-19 pandemic and Governor Scott's Executive Order.


What this means for VASA is our trails will remain closed until the Governors Order is lifted and we can get out and do spring

 

maintenance

and signage. At this time we have no idea what that date will be. 

Here's the FPR page where the document is located.  You'll see a green box that takes you to the document.
---
Top of the World ATV Club (TOW) is a VASA affiliated club located in Concord Vermont.  It was organized for charitable & educational purposes and encourages the safe, courteous, lawful and responsible use of ATVs.  
TOW actively seeks and supports the preservation and protection of our natural environment and promotes the development of recreational areas for the use of ATVs.  
Thanks to the landowners that we maintain a close relationship with, we offer miles of varied terrain to ride on.
---